How to Choose the Right False Eyelash Brand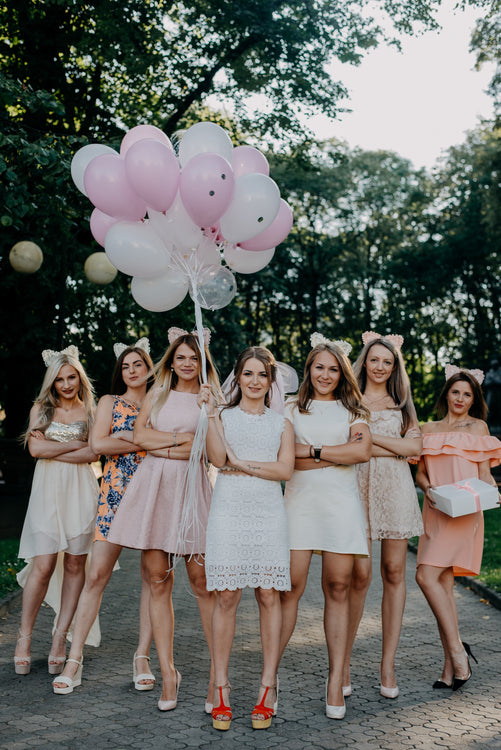 How to Choose a 5-Star False Eyelash Brand
Finding a quality eyelash brand that checks all the boxes can feel like a life-changing event. But the number of lashes you need to go through until you find the right brand can turn the journey into a rough ride where you end up with buyer's remorse over poor-quality lashes and shoddy results. No one needs that.
You want a hero product that will make you look and feel like Beyoncé. Here are 5 questions to ask yourself that will weed out the subpar brands and help you find the ones best suited to your needs.
What lash type am I after?
False eyelashes are made from a wide range of materials that include mink, sable, synthetic sources, silk, and human hair. Each type comes with its own pros and cons. Avoid mink and sable if you have ethical objections. Synthetic sources are cruelty-free but can tend toward a plastic, shiny look. Silk has a finish that looks less natural than real human hair.
Certain eyelash manufacturers do one type best. Figure out the lash type you're after, and then choose from there. Lash Republic creates eyelashes from 100% sterilized human hair. 
What do reviews say?
Read up on what other customers who have used the eyelash brand you are considering have to say about these three things: comfort, ease, and wearability. Each of these are essential considerations. Your eyelashes might make you look knockout gorgeous, but if they were difficult to apply, and sit heavy on the eyes, that's a poor startto a great night out. Reviewers can point out potential problems and alert you to considerations that you might not have thought to factor in.
Will their false lashes bother my skin?
If you have skin sensitivities, then this is something to look into. The adhesive used to attach the false lashes to your eyes might contain a formula that irritates your skin. Look for brands that are non-latex, hypoallergenic, and formaldehyde-free.
Do they have a good return policy + customer support?
What happens when something goes wrong? Your order gets mixed up, or after opening the box, you find the lashes are damaged… What next? You want a false lash brand with a strong customer support culture and a reliable return policy. To feel confident in your choice of a false lash brand, read their terms and conditions on returns. And if you have questions, great! That gives you an opportunity to try out their contact page and check out the response time of their customer service!Avoid buyer's remorse by putting in a little time up front to find a brand you can stick with for the long term.
Can I support the ethics of this company?
If you only shop cruelty-free or fair trade brands, then find out upfront if the brand you are considering fits the bill. Ethical consumption puts the responsibility on each of us for the state of our world. Find a company that takes this as seriously as you do.