Which is Better? False Lashes vs. Lash Extensions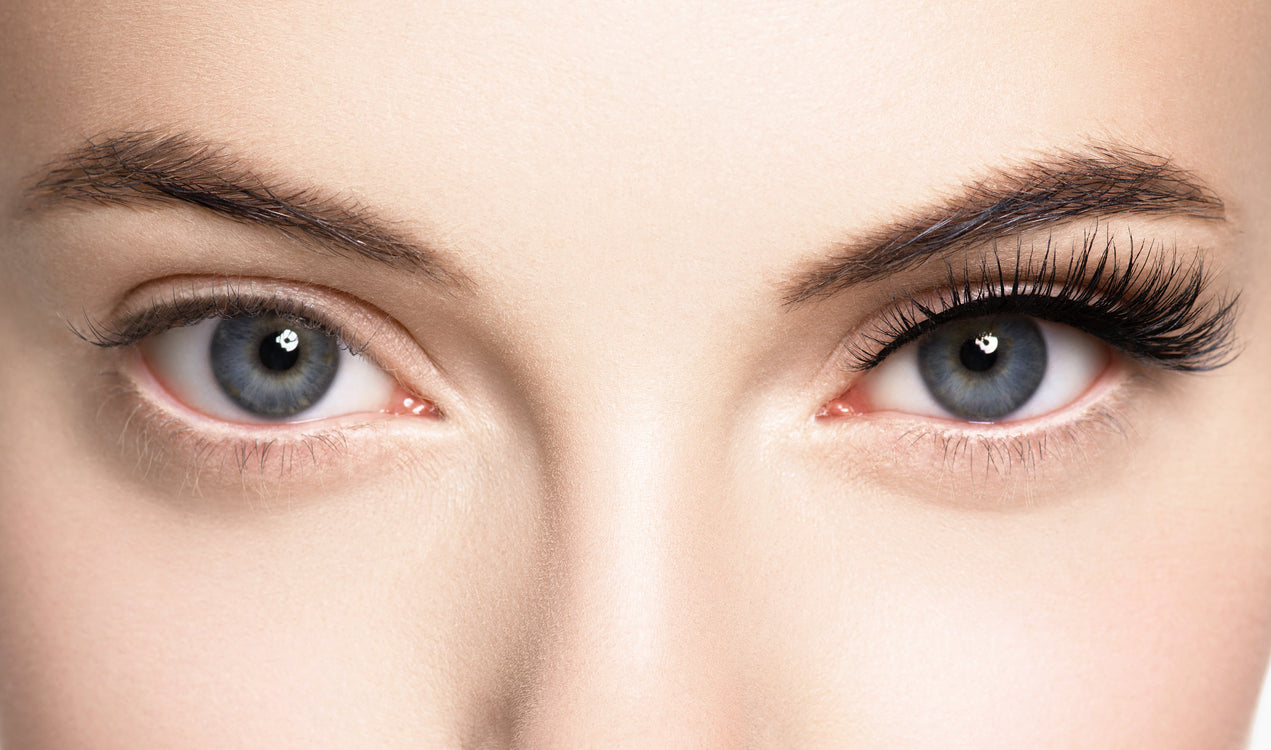 5 Things to Consider
Are your girlfriends swearing by their lash extensions? Do you like the idea of a low-maintenance way to get longer lashes? Perhaps you thought lash extensions were the answer?
You might be surprised to learn that there's a good deal more to it. So before you invest significantly on something you might later regret, consider these 5 reasons as to why lash extensions are not for everyone.
#1.  Lots of upkeep.
Eyelash extensions last approximately 2-3 weeks. You can stretch that to a month, dependent on proper care. Be prepared, however, to go for infill appointments, where your lash technician will reapply to areas looking sparse. (There's nothing more awkward looking than straggly eyelash lengths). Touch up sessions are anywhere from 30 minutes to an hour, depending on the state of your lashes. Which brings up the next point…
#2. Continued monthly costs.
To keep your lash extensions looking good, expect to visit a lash extension salon every couple of weeks and spend anywhere from $80 to $180 per salon visit.
#3. Skincare and eye sensitivity.
Oil-based skincare products will need to be avoided while you have lash extensions because oil can break down the adhesive used to attach the extensions to your eyelashes. Having to revise your skincare routine to keep your lash extensions from falling out may also spell trouble. Also, there are some who find their eye area feels more sensitive after extensions are placed.
#4. One style doesn't fit all.
There are times when you might want to vary your eyelash style to suit a certain makeup look. Or when you might want something less dramatic for more sombre occasions and vice versa. This is not an option for lash extensions. However, if you need to adapt your look to certain occasions, false lashes might be a better fit for you.
#5. Damage to your natural eyelashes.
Lash extensions are glued onto your real lashes, and just like the damage you'd get if you were to glue anything onto your hair—the same can happen to your eyelashes. Some people report that eyelashes are more prone to falling out after getting your extensions placed, which means over time, you might not be able to continue to get extensions, as there'll be less and less eyelashes to use as a base.
There are better and healthier ways to give your eyes drama. Lash Republic provides false lashes that combine guaranteed quality with effortless wearability on your terms. Not every day requires the same amount of lash after all. Tailoring your look is at the heart of elegant style, so if you're the type of person who wants to be able to save the drama for appropriate times and places, then false eyelashes might be the more suitable choice for your needs.