Artist Spotlight - TESS HOLMES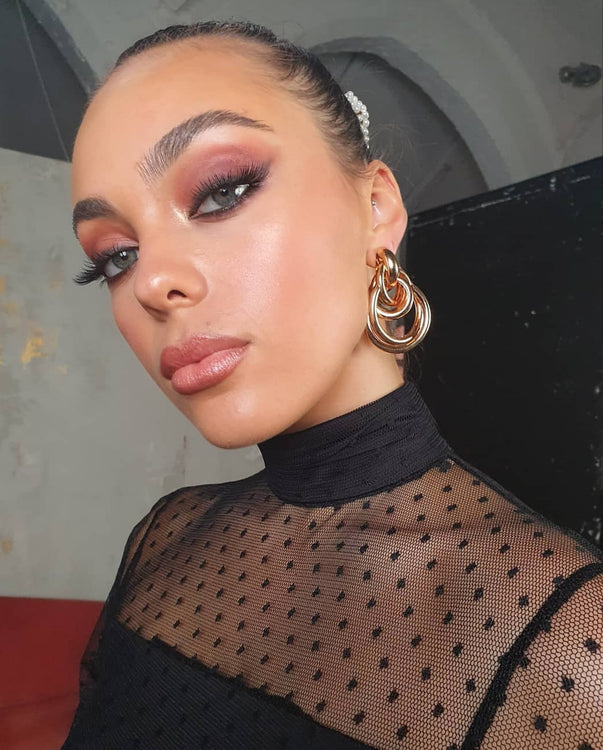 What do you get when you cross home grown talent combined with drive, determination and the motto "enhance don't cover"?  you get the magnificently talented makeup artist Tess Holmes.
We are so inspired by Tess' philosophies and talent of being able to create looks which range from natural to all out glam whilst still keeping true to her motto. Her unique ability to enhance our features without compromising individuality and her modest, down to earth nature is simply awe inspiring.  Her capacity to engage with other women whilst creating exceptional makeup has seen Tess work with a huge array of clientele and the list keeps growing.
We recently sat down with Tess to delve a little deeper into what drives the mum of one to become one of Victoria's most accomplished and exciting new make-up artists of our time.
Using only one word, name your makeup style?
FRESH
The big WHY? Why makeup for you?
I loved art at school, pursued graphic design after high school but hated that I couldn't use my hands, just a computer. Just tried a short course of makeup and fell in love. My teachers were amazing and saw something in my ability which encouraged me to push myself with it.
The best piece of advice you have ever received? 
To create your own style and path. Don't copy others just be inspired by others.
What is your go-to holy grail product?
Omg, so hard to just pick one! - Laura Mercier illuminating tinted moisturiser.
The ultimate MUA debate, Bar or Individual lashes?
Individuals. I love being able to create a bespoke style lash for each client to suit their eye shape in conjunction with the style of eye shadow I've done for them.
Who inspires/excites you?
I love Rae Morris. She will always be my inspiration. I've been lucky enough to meet her twice. 
What's next for you?
Everything! My big focus this year is as always, building my brand but mostly on education. I want to educate the non-makeup artists. I have a huge love and passion for education and have really enjoyed educating my clients whether it be in their appointment or in my masterclasses I now offer.
Red wine or white wine?
White all the way, pinot gris or grigio to be precise!
For more of Tess:
Insta: @tessholmes_makeup