How To Choose the Perfect False Eyelashes For Your Clients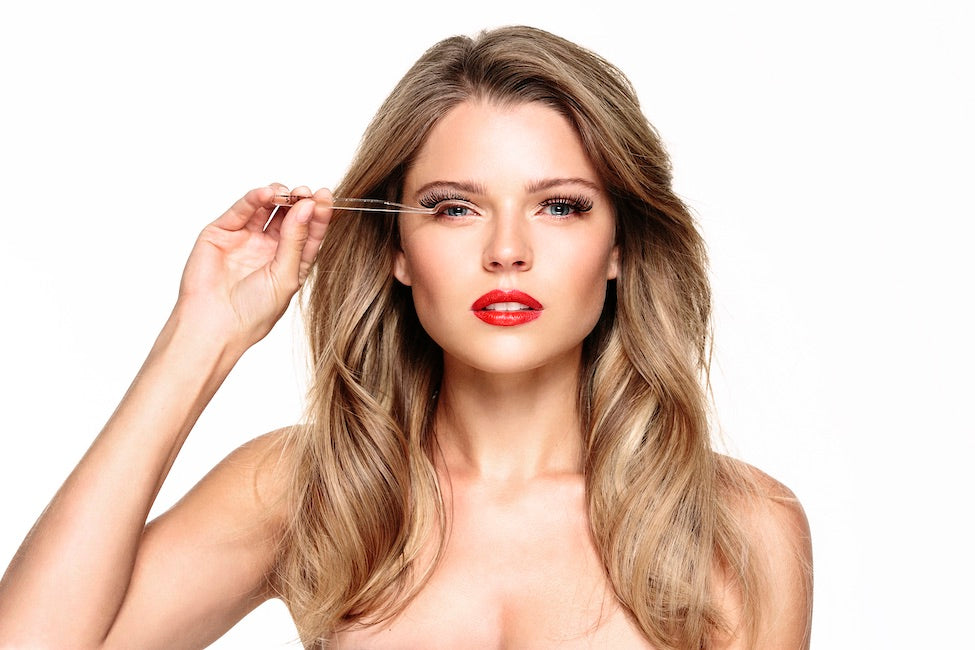 With limitless options, how should you pick the perfect set of false eyelashes for a client when you're in a hurry but nothing-less-than-stunning will do? Here are 3 quick questions that can guide you to the best choice, even as you're faced with a client in the makeup chair.
What's the occasion?
Will your client be up on a stage? Filmed by a TV crew? Is this for a photoshoot? Or is she getting ready for her big day? Will she be active and moving around a lot? Different event types will bring with it certain needs that must be filled. As part of your research you will likely know this detail but keep it in mind as you go through the other questions.
What's their eye shape?
Eye shape plays an essential role in choosing a set that will play to your client's strengths. And if you choose something that doesn't complement their eye shape, you could end up detracting from the look you want to achieve. For instance, monolids need falsies with extra length and curl because half the falsie often gets tucked away, out of sight. The same goes for deep-set eyes. Round eyes should also avoid full, even volume, as this can make the eyes appear squinty.
What's the look they want?
No-holds-barred eyelash volume can create a vixen look, when what they wanted was something more Grace Kelly than Kim Kardashian. Make sure your client has clearly communicated their expectations to you. And even if they've chosen a set of falsies they think will look good, if you know it won't match the look they are ultimately hoping to achieve, be prepared to guide them to a better option.
One last thing to keep in mind…
Not all faces can handle a lot of drama around the eyes. And you can end up making a client look overdone when you choose a set that isn't right for their face and eye shape.
Familiarize yourself with the range of false lashes that are on the market and your supplier's catalogue.
Do your research beforehand, and then on the day, when you're making snap decisions, the right choice will come to mind quickly, as you ask yourself these 3 questions and rely on the homework you've done before you are face-to-face with a client in the makeup chair.
P.S.: Check out this handy guide on how to choose lashes based on eye shape!