Artist Spotlight - SHEV KELLY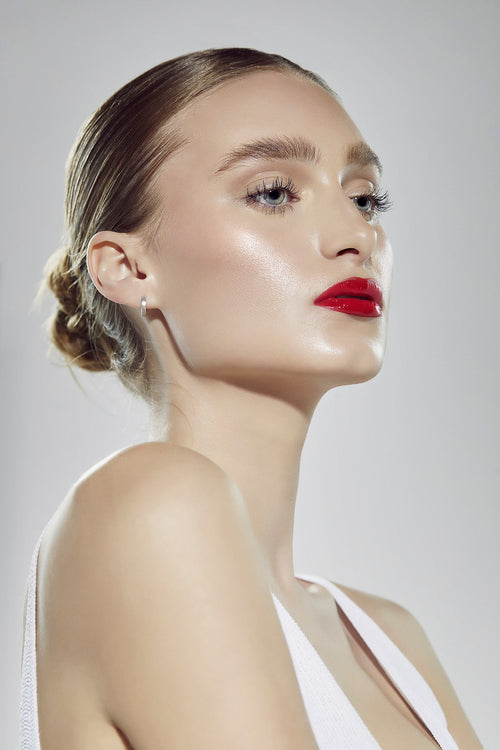 What do Usher, Margot Robbie, Jessica Mauboy, Chris Brown, The Veronicas, Ricky Lee and Kris Smith all have in common?
They've all been tended to by the magnificent @shevkellymua

Shev, who is based in Melbourne, started her career many years ago working with Napoleon Perdis and has travelled extensively interstate and abroad mastering her craft and inspiring clients and other artists alike.

Her humorous, down to earth approach to life has seen her move from strength to strength in this cut throat industry and we are so blessed @shevkellymua uses Lash Republic as her lash of choice.  Her latest work with Meika Woolard is proof this artist is extraordinarily talented.

Her ability to play up features and celebrate and encourage diversity makes her an artist we adore and admire.
Using only one word, name your makeup style?
The big WHY? Why makeup for you?
I love to make people feel confident and beautiful. The moment my clients look in the mirror and cry with joy or start strutting around like Beyonce I am at my happiest. 
The best piece of advice you have ever received?
OHH this a tough one as most of my lessons have been me learning the hard way ha. 
I would probably say connections are everything. Makeup artists really need to have a great connection with their clients and be likeable. There's so much competition out there so it all about your experience with clients. Your personality will get you rebooked and knowing the moment is about your client...Not you.
What is your go-to holy grail product?
I love a good serum. I truly think its the best way to make my clients and my own skin look really smooth. It's like an investment into the skin. I love the Murad Serum which has Cannabis and coffee in it! Crazy right?
The ultimate MUA debate, Bar or Individual lashes?
Individuals if you will cry, have watery eyes, hay fever or aren't used to lashes. If you get watery it doesn't matter if one of two fall off and it won't ruin your makeup. 
Bar lashes are good for the glamzons who love to look red carpet ready. 
Who inspires/excites you?
I love music videos and music in general so I can't go past J LO. Lash game stronger than anyone! Six Pack, always hot makeup and hair extensions galore. Glamazon.
In the Insta world. Patrick Ta, (not be confused with Patrick Starr). Patrick Ta is the go to red carpet modern makeup artist, fresh skin flawless looks. He avoids thick, cakey, OTT makeup looks that also aren't my cup of tea. All the most famous models and actresses use him as he is incredible.
What's next for you?
As I am a freelance artist every week is exciting and different. I have a huge shoot for ten days on a boat coming up which is going to be pretty cool. Also my client and Melbourne Cup Winner Michelle Payne has a movie coming out about her called 'Ride like a girl' so we will be doing a lot a red carpet looks.
Red wine or white wine?
I actually don't drink alcohol. Chocolate is my vice. 
Favourite Lash Republic style?
Is it sucking up if I say I love them all? Really they are the only lashes that I can 100 percent trust.
If I absolutely had to only pick one...it would be Femme Fatale
For more Shev: