What to Have on Your False Eyelash Menu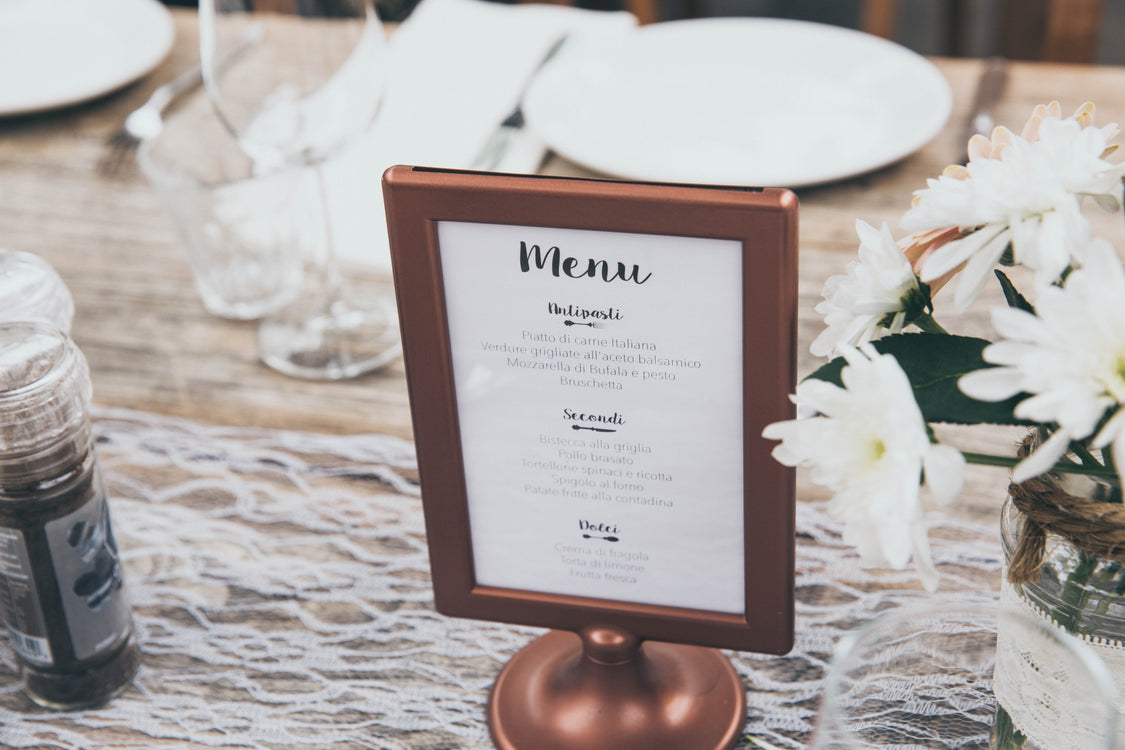 You Need a False Eyelash Menu in Your Salon. Here's Why
Having a descriptive false eyelash menu can be a strong selling point, not only in helping clients leave your salon happy with their purchase but also in helping you ring up sales!
Lash Republic has created the world's first style selector included in every salon kit. This allows clients to see and feel what different styles of lashes will look like PRIOR to application.
Even so, putting together a menu is still a worthwhile endeavour because, with so many options to choose from, it can be easy for a client to feel overwhelmed and give up after a couple minutes of quiet browsing.
Here are some ways to create a false eyelash menu that will help customers:
The Bestselling Menu
Create a menu listing the eyelashes that have been the most popular at your salon. List the top 5. The list should include a picture of the lash along with its name. And if you want to go an extra step, add a little descriptive note about the look it will help to achieve.
The Wedding Menu
Separate from the bestselling list, you want to be able to pull out a list just for those brides-to-be. It will help them feel special, plus show off your experience catering to bridal parties.
The Princess Menu
Aside from a bestselling menu that highlights the most popular selections, an effective menu is one that caters to a type of look that your clients hope to achieve. Your menu can be as creative and stylish as your salon… For example, pick out the popular choices in the natural impact range and put them on your "Princess Menu."
The Diva Menu
Similarly, create a selection for those who are after making an impact! Name it so that the menu speaks to customers who will want this look. Curate your favourites for achieving prime-time levels of drama and place your top picks in this menu.
The Best-For-Your-Eye-Shape Menu
A menu that pairs eye shape with the most effective eyelash type. Many customers will appreciate knowing the lowdown on how to choose falsies based on eye shape and are often unaware that this should be a consideration. Whenever you can introduce new and helpful information into your clients' day, that's a win for you in making them a return customer.
Naturally, you don't need all these menus. One or two might suffice for your needs. The takeaway is having some type of curated selection that is separate from your display. Doing so achieves 3 things.
It's a way to show that you care about the products placed in your salon.
A smaller selection will help clients feel more confident in purchasing.
Helping customers find exactly what they need means happier customers. Happier customers = happier business owners.
Give Your Clients More To Love About Your Salon
Not already part of our network of salon owners?Get your free consultation right here.
What we will discuss:
Your wholesale discounts + exclusive incentive discounts, based on order amounts
Your access to promotional tools, including the world's first Style SelectorTM
The benefits of becoming a Lash Republic Authorised Stockist